Our services
We offer a complete range of services including training, F# consulting, and full project development.
We believe strongly in the benefits of using F#, but we also understand the challenges around adding F# into your software development process. Thats's why we offer training, support and other services to make your use of F# as painless as possible.
Our team
The fsharpWorks team has many years of experience solving real-world problems with F# in a wide range of areas including finance, business application development, machine learning and other.
We are experts in integrating F# into your software development mix, having written many of the definitive libraries, books, and blogs on these topics!
Our technology
We think that F# is the best technology for you because it offers a unique combination of correctness, time to market, efficiency and an ability to handle complex problems.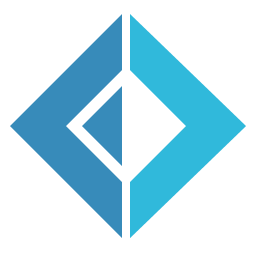 We are active members of the F# open-source community and we are proud to support the F# Software Foundation as silver sponsors.
Upcoming events
F# eXchange, 5-6 Apr 2018, London
Practical Machine Learning with Functional Programming Workshop, 9-10 Apr 2018, Milan
F# in Finance - Online
Accessing Data with Type Providers - Online
On-site Private Training
Our customers and partners
Our customers include both large and small companies working in a wide range of areas including finance and data analytics, security, enterprise software development, research and many others.
News and updates
Six years ago, we run the first F# FastTrack course. To celebrate the anniversary, we are offering 25% off the upcoming course and Tomas Petricek also used this opportunity to reflect on some of the interesting developments in the course and the F# ecosystem more generally.
The fsharpWorks team helped to organize the F# eXchange conference in London. Watch Tomas Petricek's talk on Observables, Events, Asynchronous Sequences and Other Wild Animals.
Mathias wrote a series of blog posts on implementing Azure Functions using F#. Get started with F# and server-less:
Scott Wlaschin released the blog posts from his F# for Fun and Profit web site as an e-book. Download it now and get into all the great F# articles offline!
Tomas Petricek visited Jet.com and did a workshop on domain modelling and expressing intent with F#. Read more about the workshop in an awesome experience report from the attendees!
Check out our new page with books and high-quality talk recordings from fsharpWorks experts.
We were supporters of fsharpConf 2016, first live virtual F# conference done in partnership with Channel 9. Watch the recordings!
Tomas published a new Pluralsight course on type providers. Watch the course to learn how to use F# to build a data access layer in a larger ASP.NET C# application!
In this free O'Reilly report, Tomas explains many of the key features of the F# language that make it a great tool for data science and machine learning.
Past events
30 Oct - 1 Nov 2017, Trondheim
Mathias shared his experience using F# in a Machine Learning competition.
17-20 Oct 2017, Kongsberg
Mathias talked F# and Machine Learning at NDC TechTown.
16-17 Oct 2017, London
Tomas taught the F# FastTrack course in London. Check out the course details and contact us to join the next session!
28-29 Sep 2017, San Francisco
Mathias helped to organize open fsharp, a two-day F# conference in the heart of San Francisco.
14-18 Aug 2017, Sydney
Scott and Mathias talked at NDC Sydney and hosted the functional programming office hours session.
14-16 Jun 2017, Oslo
Scott and Mathias talked at NDC Oslo and hosted the functional programming office hours session.
12-13 Jun 2017, Oslo
Mathias taught a hands-on workshop on machine learning and fnctional programming at NDC Oslo.
9-10 Jun 2017, Cambridge
Tomas did a keynote on democratizing data science at Data Science Summit in Cambridge.
18-19 May 2017, Paris
Scott, Mathias and Tomas talked about F#, server-less and more at NewCrafts in Paris.
17-19 May 2017, Malaga
Mathias talked F# and Machine Learning at J on the Beach in Spain.
6-7 Apr 2017, London
Phil and Tomas helped to run the F# eXchange and Tomas talked on async, observables and more.
22-24 Feb 2017, Copenhagen
Mathias teamed up with Evelina Gabasova, for 2 days of hands-on course on machine learning with F# at Mini NDC.
7 Feb 2017, Pune
Tomas paired up with Evelina Gabasova to talk about F#, data science and data visualization at ThoughtWorks Geek Night.
28 Jan 2017, London
Tomas talked about visualizing Olympic medals with F# and Fable at the London F# meetup.
16-20 Jan 2017, London
Scott, Tomas and Mathias covered functional programming, turtles, serverless and data science at NDC!
16-20 Jan 2017, London
Scott, Tomas and Mathias covered functional programming, turtles, serverless and data science at NDC!
11-15 Dec 2016, Rishon Le-Ziyon
Mathias taught a one-day initiation to Machine Learning with F# at SELA, and presented at the SELA Developer Practice conference.
5-6 Dec 2016, London
The fsharpWorks team collaborated with Skillsmatter on Progressive F# Tutorials, a two-day event full of hands-on tutorials!
19-20 Nov 2016, Tokyo
F# Bootcamp in Tokyo with Tomas!
17-18 Oct 2016, Oslo
Two-day of hands-on Machine Learning with F#, with Mathias and Evelina Gabasova!
15 Oct 2016, Gdansk
Mathias gave a keynote on Machine Learning and F# at Get.NET.
19-20 Sep 2016, London
Tomas and Phil ran their 2-day intensive F# training.
30 Jun 2016, London
Phil and Tomas did a 2-day training at SkillsMatter with a free evening user group talk on hacking web stuff with F#, Suave and Fable.
23 Jun 2016, New York
Tomas hosted a 1-day hands-on workshop on asynchronous web development using F# and Suave at Jet.com.
22 Jun 2016, Cambridge
Scott talked about domain modelling in F# at the F# Meetup in Cambridge.
22-24 Jun 2016, London
Phil did a half-day tutorial on compliler writing, parsing and code generation at the Progressive .NET tutorials
8-10 Jun 2016, Oslo
Scott and Tomas talked at NDC Oslo on a range of topics including big time-series data processing and parser combinators. The fsharpWorks team also hosted FP labs during the lunch breaks.
6-7 Jun 2016, Oslo
Mathias did a two-day joint workshop with Evelina Gabasova at NDC Oslo. Check out our workshops to learn more about it.
12-13 May 2016, Paris
Mathias was in Paris for NCrafts, speaking about running machine learning experiments in an agile fashion.
15 Apr 2016, New York
Mathias talked about F#, machine learning and distributed computing at MLConf in New York.